'Severe polar weather to batter UK'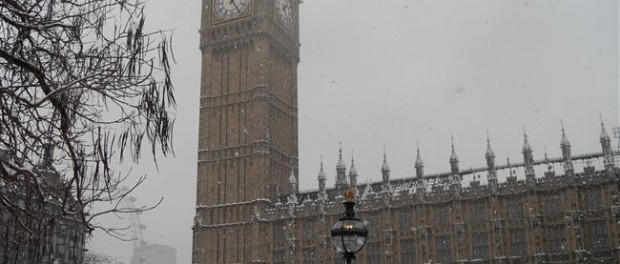 The United Kingdom is braced for massive snowstorms as a displaced polar vortex looks set to blanket the country next week.
Forecasters raised the alert on Monday after spotting the system on the weather models.
The vortex is identical to the phenomenon which triggered crippling whiteouts and ice storms in the United States.
Forecasters say temperatures will plunge to below -15C while feet-deep snow drifts on a par with the worst winters in history are likely.
The whole of the UK will be scourged by screaming Arctic gales and blizzards right through the first half of February.
A repeat of the historic freeze of 2010 which brought the coldest temperatures on record and ground airports to a standstill, is feared.
Weather experts say they have issued a stark warning to emergency services and the government to take action now.
Airports, railway lines and roads are expected to grind to a shivering halt with extreme cold threatening the lives of thousands of people.