Using Magna Carta to justify Human Rights Act repeal 'insult to British history' – Amnesty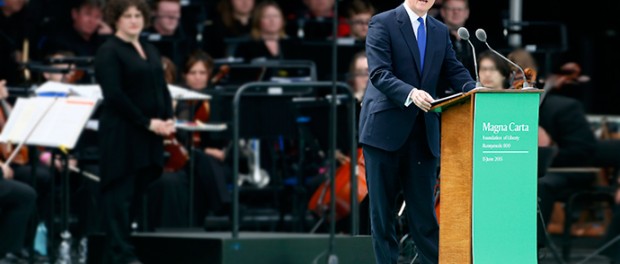 Tory plans to sever ties with the European Court of Human Rights by repealing the Human Rights Act and replacing it with a British Bill of Rights will protect the legacy of a 13th century piece of parchment Britons should be proud of, David Cameron says.
Cameron made the remark at a ceremonial event commemorating the 800th anniversary of the Magna Carta in Runnymede, Surrey. Historians say the spot, located near Windsor, was where King John of England sealed the charter in 1215.
Penned in Medieval Latin, the 3,500-word Magna Carta is interpreted by some as the world's first declaration of the rule of law. It was drafted by the Archbishop of Canterbury to broker peace between King John and 25 progressive English barons, who sought a fairer system of governance.
Like the Holy Grail, the myth of Magna Carta seems to matter more than the reality. http://t.co/NgaldyTj78 pic.twitter.com/gia7t5vrrl

— NYT Opinion (@nytopinion) June 15, 2015
The archaic charter promised access to swift avenues of justice, protection against the illegal detainment of barons and caps on feudal payments to the Crown.
Addressing crowds at Runnymede, Cameron said the document heralded democracy as we know it.
He went on to claim the "good name" of human rights has been manipulated and eroded in Britain in recent years.
"For centuries, Magna Carta has been quoted to help promote human rights and alleviate suffering all around the world," he said.
"But here in Britain ironically, the place where those ideas were first set out, the good name of human rights has sometimes been distorted and devalued," the PM continued.
Cameron said the task of reviving the reputation of these rights lies with this generation. He said Britain's legal system is key to this objective.
"It is our duty to safeguard the legacy, the idea, the momentous achievement of those barons. And there couldn't be a better time to reaffirm that commitment than on an anniversary like this," he said. Read More